Countdown to Christmas and Tattoos!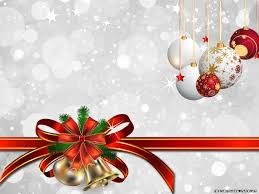 Nine more days til St. Nicholas arrives bringing warmth and cheer to those less fortunate than ourselves.  Our Giving Tree certainly has produced exceptional results with one unnamed individual in particular who has been most generous in their donations!  We shall see what Jolly Ole Nick has for this person in a Christmas Stocking!
Each year we choose an organization and collect Christmas presents for the families who will have a hard time purchasing gifts for their children due to job loss, catastrophic illness or other life altering situations that leave people without enough funds to provide even the most basics of necessities–food, clothing or shelter.
This year we are collecting for the Emmaus Center in Glen Burnie through our Giving Tree.  Our tree has paper ornaments with items needed written on the ornaments.  Choose one, two or three ornaments and purchase the item listed then bring the unwrapped item to Mick and she will wrap it for delivery to the Emmaus Center on Christmas Eve.  Save your receipts as the Emmaus Center is a 501 C-3 organization and your gifts are tax deductible!  In addition, we offer an unadvertised special of which one can only discover after visiting with us and choosing an item from the Giving Tree.  Tattoos?  What?  In a tattoo shop? 🙂
We are open Tuesday through Saturday 11-7 and Sunday 12-6.  Stop by anytime and pick up an ornament but please have all items to Dragon Moon Tattoo by 5:00pm Friday, December 23, 2016.  We will be closed Christmas Eve and Christmas Day and it will warm our hearts to know you have helped us to help others have a safe, warm and Merry Christmas!!