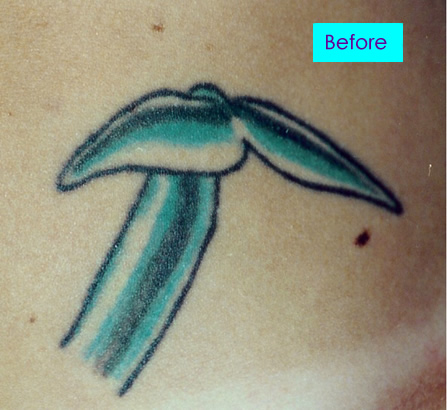 APPOINTMENT PROTOCOLS
APPOINTMENT PROTOCOLS
Appointment reservations are required.
Please follow the steps below to secure your appointment date and time:
Prior to appointment reservations, please call Dragon Moon to reserve your consultation with the artist of your choice to discuss your thoughts and ideas

Please bring any reference material with you for your consultation

Cash deposits only to secure tattoo appointments. DEPOSITS ARE NON-REFUNDABLE AND NON-TRANSFERABLE.

Your cash deposit will either be deducted from the first session or should you prefer, be carried to the next session



Art fees are determined by the artist and are not deducted from the cost of the tattoo design

Art fees are determined by the artist depending on the intricacy and complexity of the design ~ your custom artwork is **guaranteed not to be reproduced on another individual by an artist from Dragon Moon

Please discuss your tattoo ideas with significant others, spouses, family members or friends PRIOR to making the commitment to alter/decorate or permanently change your appearance. If you have financial considerations or are with a person who is not in support of YOUR decision or commitment to alter/decorate/change your appearance then re-think what you wish to do with your body if their input is important to you! Public display of marital disputes are NOT welcomed in our studio and you will be asked to leave. If you wish to behave like a contestant on The Jerry Springer Show, click here: www.jerryspringertv.com and at least get paid for behaving like an idiot.

METHODS OF PAYMENT
We accept cash for services

We accept cash for services

We accept cash for services

We accept cash for services

Yes that's right, CASH ONLY

GENERAL INFORMATION
& NOTATIONS
Custom artwork is defined as "anything we draw for you ... either from a verbal description or artwork that must be re-drawn from an unsuitable image provided by the client"
We have made every effort to protect your custom artwork from being replicated by pirates in the tattoo industry by installing a both a function disabled feature to the photo displays within our site. If you do not wish for your completed tattoo to be published on our site, please let us know in advance!
Walk-ins are on a first-come-first-serve basis
IF we have availability :-)