The Difference is Experience and Experience DOES make a Difference
We will celebrate our 38th year in business come January, 2016.  A myriad of reasons keep us busy; our impeccable reputation for beautiful art and "spare no expense" methods of sterilization coupled with a friendly and calm atmosphere in which to create, brings long-time clients back for more and makes for new friends daily.  It's the Dragon Moon Experience–clean, safe and we don't use plastic wrap and duct tape to bandage your new tattoo.
Our infection control standards became universally known in 1988 when we developed strict sterilization programs for the body arts industry in conjunction with a program developed by Dr. Cathy Backinger of the FDA.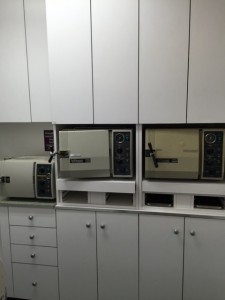 We attended the National Tattoo Association Convention in 1989 and brought Dr. Backinger with us to explain the need for standards.  Forty-seven artists attended our first mini-seminar at NTA that day! We then began teaching these methods to tattooists with Dr. Kris Sperry beginning in San Diego, CA and continued teaching for 17 years.
We are proud to have made a difference in the development and implementation of infection control standards.  I recall a lot of people being down right pissed off when we explained the reason: "The most important tools you can own besides your machines, is an autoclave" many refused to use them — instead chose to rinse off contaminated materials with alcohol.  YIKES!
Eventually, pressure from local and state authorities made use of autoclaves a requirement — along with handwashing, which is a codified federal regulation.  Sadly, our government even forces people to wash their hands when this is the job of parents but alas, when people don't practice even the simplest of infection controls–governments step in.  I will tell you about the use of glo-germ and how many tattooists failed this simple hand washing exercise during our courses.
We continued setting the pace by developing the Autoclave Record-keeping Manual and Log in sheets.  Each and every time a load of equipment is run through the sterilization cycle, the operator must log in the date/time/temperature, psi and length of cycle along with what materials are being sterilized, then scribe their initials.  We keep these records in house and on file for 10 years.  Our records are open to the public.
I'd like to know how many studios show documentation to prove to their clients that indeed–their equipment and materials used in the tattoo or piercing process is 100% sterile.  Seems in this day and age everything is "disposable" and some shops stopped using autoclaves, thinking "well, it's disposable!"  What an awful trend this is …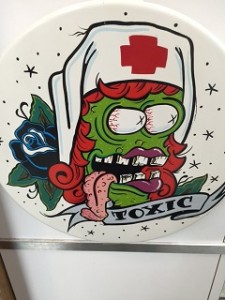 Next time, I will tell you about the craziness that happened during my years teaching with Dr. Kris … oh, why wait, let me give you a peek of what's to come!
How 'bout the guy that used his autoclave to cook chicken sandwiches and hot dogs instead of sterilizing equipment.  The guy that re-used his autoclave bags because he thought they were too expensive.  The guy that asked if he could tattoo family members with the same needle … the lady that wanted to know if her home dishwasher could be used to "sterilize" needles because that's what she's been doing and no one has gotten *sick.  "Why can't I just boil them in alcohol?" she asked.  Seriously lady!  Go ahead and try that–the fire fighter's will be hosing down your house while scraping you from the roof of your neighbor's home.    No wonder my hair is turning f*#@ing gray.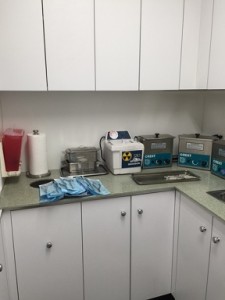 *hepatitis B has an incubation period of 45–180 days