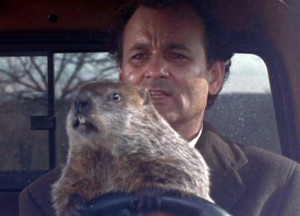 Ah yes, Groundhog Day, 2016 and Phil did not see his shadow, this means we are to have an early Spring but we didn't need a whistlepig to tell us that; it's always Spring at Dragon Moon Tattoo!
Light hearts and positive attitudes are the words of the day; we've already begun our Spring cleaning with fresh coats of paint in our sea of serenity, dumped out 2015 artwork (well, repurposed it anyway) and cleared the old files to make way for another fun year of making new friends and creating beautiful new tattoos.
Now is the time to stop in and buy your sweetheart that Valentine's Day gift certificate and to pick up some seeds for your garden–we always have both on hand for you–our belief is BLOOM WHERE YOU ARE PLANTED!