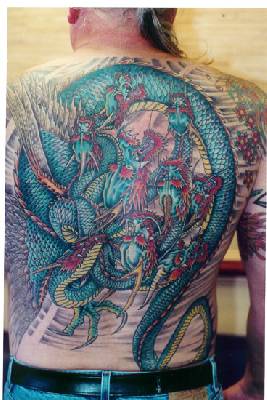 Click on Our Blog
to see what's happening
at Dragon Moon Tattoo!
Celebrating 37 years in business
~ OPEN SEVEN DAYS A WEEK ~

MONDAY THROUGH SATURDAY 11 AM ~ 7PM
SUNDAY 12 Noon ~ 6PM
Holiday Schedule:
Thanksgiving Day-Closed
Christmas Eve and Christmas Day-Closed
New Year's Eve and New Year's Day-Closed
YOU MUST BE 18 OR OLDER TO RECEIVE SERVICE
Learn the facts about "community aquired MRSA" ~ please visit www.cdc.gov and type "MRSA facts and prevention" (hint: WASH YOUR HANDS!!)
Kim Gunnoe--Ambassaor of Noonday Collection--beautiful jewelry and clothing--is now displaying in Dragon Moon! Stop in to see the collection and order your new piece.
www.kimgunnoe.noondaycollection.com
kgunnoe23@gmail.com
Tattoo Calculator
Less Expensive Than You Thought!
Financial considerations factor into the choice of body art but let's face it, you have one skin to decorate responsibly! Use this simple approach to see what it really costs you to wear a beautiful Dragon Moon tattoo for the rest of your life:
Take the age of your last deceased grandparent (example: 89 years)
Subtract your current age which gives you an approximate life expectancy (example: 40 years)
Divide the cost of your tattoo by this number (example: $500.00 / 40 = $12.50) which gives you a yearly cost (example: $12.50 per year)
Divide the yearly cost by 365 days which will give you the daily cost of wearing your tattoo (.03 cents a day - cheaper than a carton of milk) GOT INK?

We did not factor your choice of burial into our equation. If you are embalmed your tattoo will outlive you ... if you choose cremation, you take your tattoo with you!
Dragon Moon supports:
National Tattoo Association: www.nationaltattooassociation.com