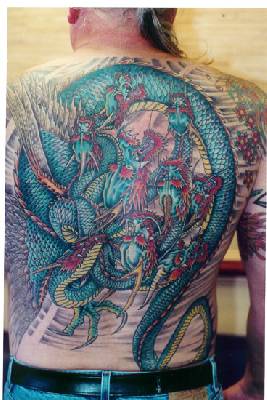 to see what's happening
at Dragon Moon Tattoo!
Visit With Us!

TUESDAY THROUGH SATURDAY 11 AM ~ 7PM
We work primarily by appointment however, walk-ins are available on a first come-first served basis depending on availability of the artists.
CLOSED SUNDAY AND MONDAY
PRIVATE APPOINTMENTS ONLY
If you wish to book a private appointment for a Sunday or Monday advance cash deposit(s) are required. Please stop into the studio during regular business hours for a design review and to book the appointment.
---
Employment Opportunities
We have positions open for a male or female tattooist. References are required and will be checked. Applicants must have at least 7 years documentable experience and be willing to work. Please stop into the studio for applications and to book a date and time for an interview. After the interview process, we will book a date and time for you to demonstrate your tattooing on a client you supply.